I tend not to use the word racist.  At this point, it is so overused and misunderstood it creates more problems than it clarifies. Instead, I use metaphors that are often overly simplistic perspectives to ease the conversation into context.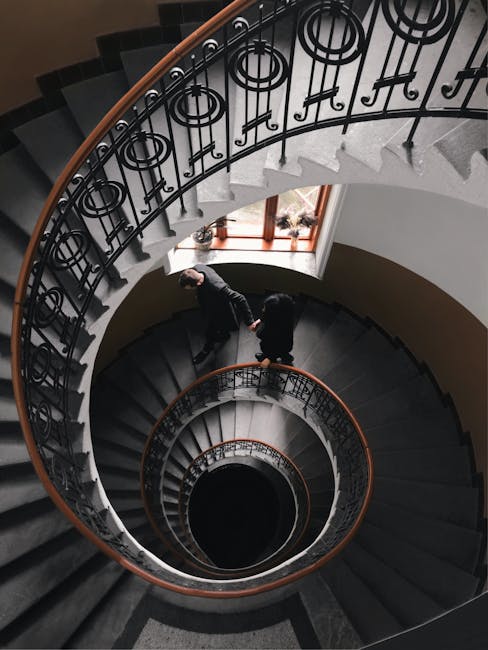 For example, I often remind people that it took hundreds of years to design and sustain the complicated system social and economic policies and practices that keep our American infrastructure afloat. We are living in the house that white supremacy built and the number one output is racism, the best path constructed to the greatest "American" experience.  Like a staircase in a home, racism is central to the constructed experience of being an American. It is vital to social, economic, and educational mobility. We know this from almost every research study evaluating racialized outcomes for standardized tests. We know this due to disproportionate rates/terms of incarceration for non-whites when similar crimes were committed. We know that race colors the entire American experience and yet, we still have very limited vocabulary to discuss this problematic concept.
The easiest metaphor is dismantling the long staircase of racism requires one intentional step at a time. We aren't even halfway there, but it certainly doesn't help the journey if we keep stopping to rest, or retreating few steps to a comfortable landing. There is a popular graphic used in equity circles ( I refuse to show it here), but I am sure you have seen it. The children on  "equal" crates desperate to see into the ball game even though they are obviously different heights. And the children on "equitable" crates stacked against the fence allowing the best view, even for the most vertically challenged child. We won't be using this metaphor, it pretends that the children are not apart of the system. That they are observers and not integral to sustaining and feeding of systems like the "school to prison" pipeline or pool of unskilled labor. We need these children to believe that they are on the other side of the fence.
Recently, I attended an exhibit debrief for the thrice extended, K(NO)w Justice, K(NO)w Peace exhibit at Levine Museum. I have no problem co-facilitating a discussion based on a dialogic template that I helped create and thus, sat in silence waiting for my turn to share, or recap, or nudge the conversation. It is in this silence that I had a moment to reflect on the power and privilege of little 'r' racism.  This concept of the little 'r' just simplifies the concept of racism to daily small occurrences that further oppression and support inherently racist systems through unconscious participation.  No hoods or tiki torches, just a lot of people yelling,  "not me!" while also forwarding emails of Obama with the superimposed face of a chimp or telling young men to just pull up their pants as a method to stop the police-involved violence ubiquitous in today's justice system.
It was while absorbing the sentiments of the predominantly white group in attendance, that the woman beside me said with all the earnestness she could muster, "Why don't Black Americans just assimilate?" She clarified, " I mean, you see every other group come and after a few years they begin to make it, they become Americans."
Well- why don't they assimilate, friends?
Assimilation is not and never will be the goal of an actualized American identity.
The group eased into a conversation about slavery, which was called "free labor" and police officers as all "friendly and helpful."  This is how you can carry a racist ideology without being an explicit racist. Code words, oversimplification of  racial violence, and superficial understanding of United States policy directly designed to create and sustain gaps. In 1889, it was literally called: White Supremacy Campaign.
You will notice that this persists in our workplaces, schools, churches, and public  discourse.  But you don't have to wait to counter these racist narratives. You can start with a very simple action: Ask QUESTIONS. A question offers a moment of reflection. A question offer an opportunity for clarity. A question may be the opening necessary for a major shift.
See attached graphic with other easy strategies.
Infographic by early childhood educator Jarrod Fischer Green.
http://www.childrenscommunityschool.org/wp-content/uploads/2018/01/theyre-not-too-young.pdf
It is my sincere hope that we  have harder conversations, directly addressing race. Shying away from addressing reality is causing us to perpetuate the very  injustice that we claim to be addressing.
Update: K(No) Justice, K(No)Peace is still running at the Museum. It  is almost as if the museum  does not have another exhibition ready. Weird.
Nevertheless,  it provides a valuable opportunity to spark  a very necessary conversation. I went on to have many conversations with this group. Many months later, the very same woman who asked this question would be one of 40 people who successfully advocated for the local school board to support more social workers in a very deserving school. #ThisisRISE